Bulb Cavern is a dungeon.
Formerly known as Bulb Cave.
Bulb Cavern is found at (19,-22) in the Border of Akwadala.
Entry requires giving a Bulb Dungeon Key to Sesame, which is consumed. You need TWO people to get to the boss.
Mobs do not vary. Challenging is possible.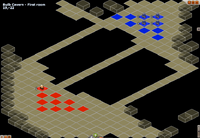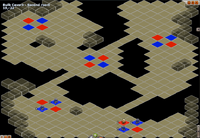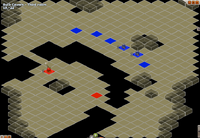 2 starting spots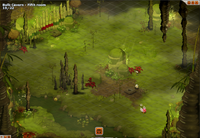 There is a simple puzzle on this map. In order to move on to the final room you must have a player stand on each of the 2 tiles, doing so will open up the gate to exit. Sesame is also on the map and allows players to quit the dungeon if they so wish.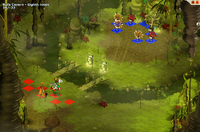 Upon completing the dungeon players will receive the spell Soul Capture.
It is also the only place to find Bulbig Brotha.
Previously, Bulb Cavern had 8 rooms.
Ad blocker interference detected!
Wikia is a free-to-use site that makes money from advertising. We have a modified experience for viewers using ad blockers

Wikia is not accessible if you've made further modifications. Remove the custom ad blocker rule(s) and the page will load as expected.