Canem Cave
Canem Cave is a mine located in Sidimote Moors (subarea), Sidimote Moors.
Entrance: [-23,21] and [-25,22]
Nearest Zaap: [-26,35]
Nearest Imp Carrier: [-27,29]
Drill: Yes
Railway: Yes
This mine contains:
Notes
.* While in the mine, the coordinates change between [-24, 24], [-23, 24], [-22, 24], [-22, 25], [-22, 26], [-22, 23], [-22, 22], [-24, 23], and [-24, 22]. These coordinates do not always seem follow each other in a sensible order, with [-23, 24] appearing two or three times, in different places.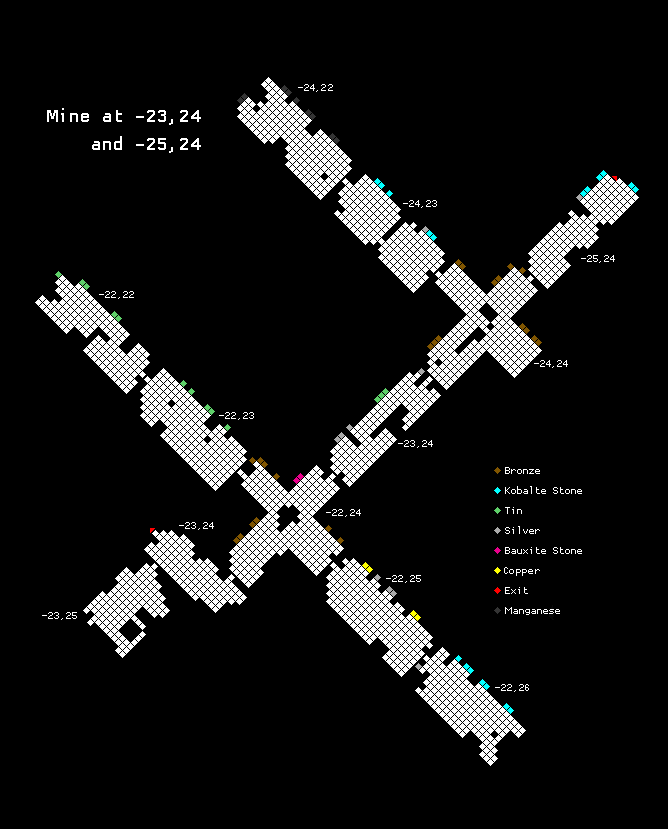 Ad blocker interference detected!
Wikia is a free-to-use site that makes money from advertising. We have a modified experience for viewers using ad blockers

Wikia is not accessible if you've made further modifications. Remove the custom ad blocker rule(s) and the page will load as expected.