Wogew the Hewmit is an NPC.
Dialog
Oh, a visitow to my fowest, you awe vewy bwave to ventuwe hewe.
I've a favouw to ask you. I'm too old to go to the Wabbit Islands by myself, but I'd like to continue my weseawch into that wace.
Accept the offer.
Knock out the GM Wabbit, then get youw sywinge and take a sample of blood fwom it. Simples.
Bwing me the analysis of the blood sample and I pwomise you a handsome wewawd.
Ask where you can find the GM Wabbit.
The GM Wabbit is hidden in an undewgwound labowatowy on the Wabbit Islands. You'll have to explowe the buwwows to find him.
Assigns
Features in
To reach Wogew the Hewmit head to [-1,-39] then click on the rock.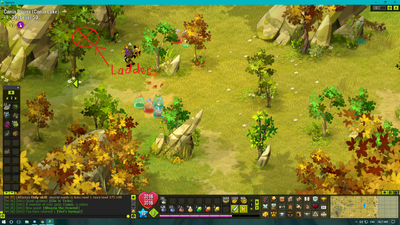 Wogew the Hewmit is named after Roger Rabbit.
Ad blocker interference detected!
Wikia is a free-to-use site that makes money from advertising. We have a modified experience for viewers using ad blockers

Wikia is not accessible if you've made further modifications. Remove the custom ad blocker rule(s) and the page will load as expected.